to find a place in my budget with a view like this:
I spent 2 DELIGHTFUL nights research AirBnbs in Paris and then realized I want a church view.
So I used Google Maps to find all the churches in the region that I wanted, and then used AirBnb "zoom in and find here" search to look at places that are as close as possible to churches.
50-60 churches later, here we are!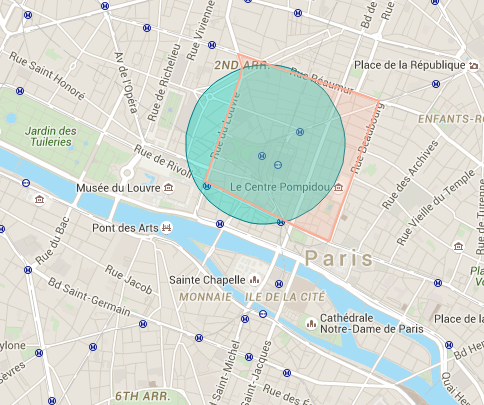 I still can't believe I just decided to book this but… Parov Stelar! In Paris! In March! (and then 4 more days of leisure AND a layover in Zurich.)
This will be FANTASTIC.
the trip to new york was magical and recharging and i came back at normal levels of happy and excited about life.
i even went out and got totally drunk (Happy drunk!) with tom last night, which we haven't done in ages. kind of not great for my health, i'm certain – and wow, i guess at 31 i am actually thinking of my health for the first time ever which is super weird…. but yes anyway.
landed late monday night, tuesday FLEW, wednesday FLEW (crazy busy/stressful at work – but SO MUCH easier to handle when i feel happy and normal!).
woot woot life is WONDERFUL. <3 :)